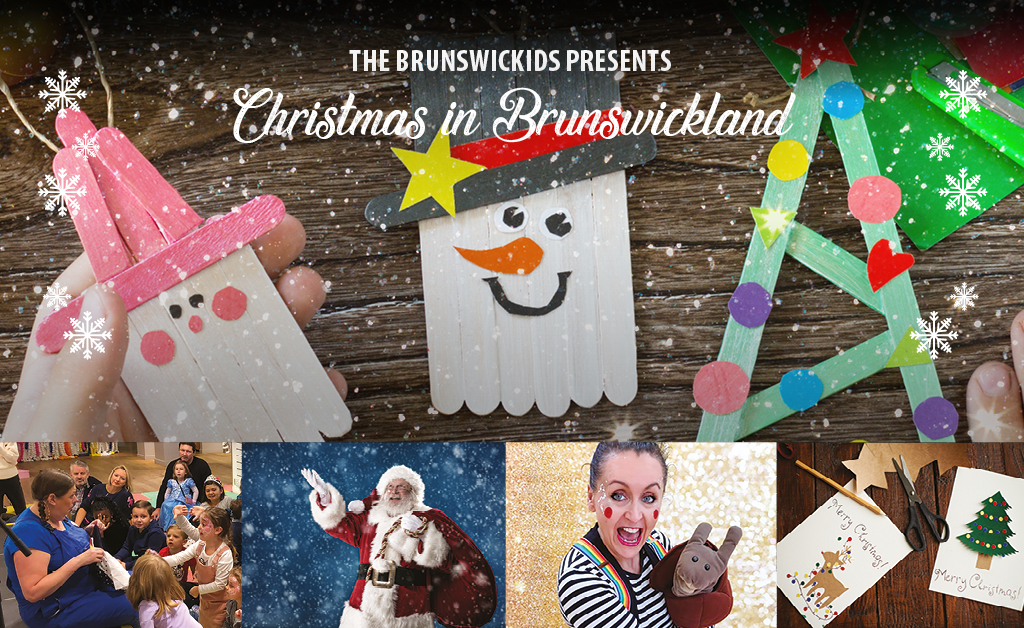 The Brunswickids presents… Christmas in Brunswickland! Enjoy festive fun and Christmas crafts!
11am – 2pm, Every Saturday 16th November – 21st December
Bring the kids to join Nicky Nacky Noo (from the land of Noo), Patches (it's not funny) and her team of trusty elves, as well as the team from Platinum Performing Arts for FREE festive fun and Christmas crafts. Santa will also be popping by with a variety of special guests to spread some seasonal cheer.
There will be storytelling, magic, balloons, party games, face painting, dancing and singing, plus the Brunswickids' traditional Kiddie conga around the centre and kiddie limbo.
As an extra treat, there will be an opportunity to hear the beautiful festive sounds of our ten-piece mini Elf Christmas Choir on Saturday 16th November and Saturday 21st December.