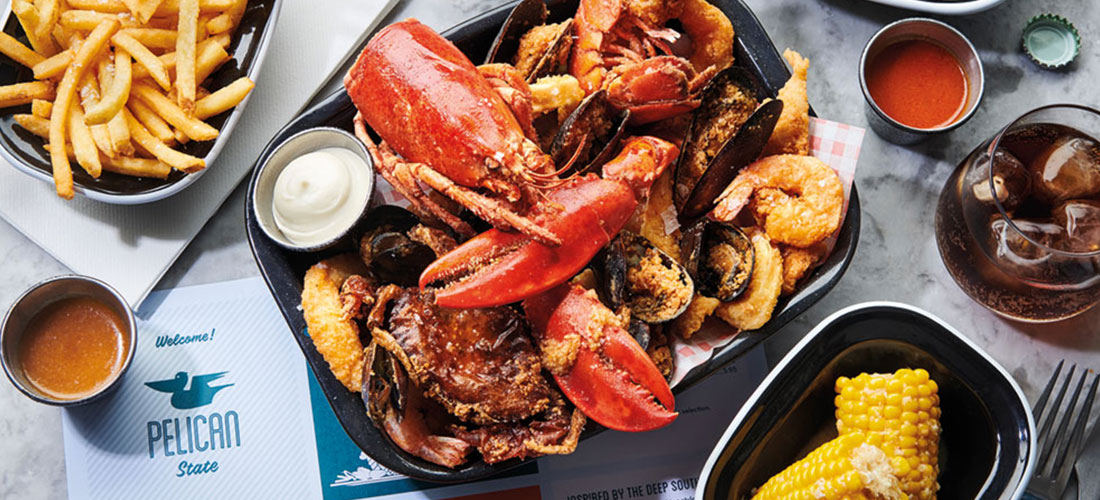 Pelican State now open
New restaurant Pelican State is now open at The Brunswick. The iconic seafood restaurant, which already has a cult following in London, officially opened its doors to the public on Wednesday 19th January.
Pelican State brings inspiration from the cooking styles and flavours made famous in America's Deep South states, specifically Louisiana. Along with their famous Southern seafood boils, their dishes are designed to be hearty made-to-share plates.
Located at the entrance to Coram Arcade, the new eatery will be open from lunchtime until late daily and is the perfect spot for seafood lovers and people looking for somewhere a bit different to dine in the heart of Bloomsbury.
Open: 
Sunday-Thursday: 12pm-10pm
Friday & Saturday: 12pm-11pm
Phone: 0207 018 8688
Email: bloomsbury@pelicanstate.co.uk