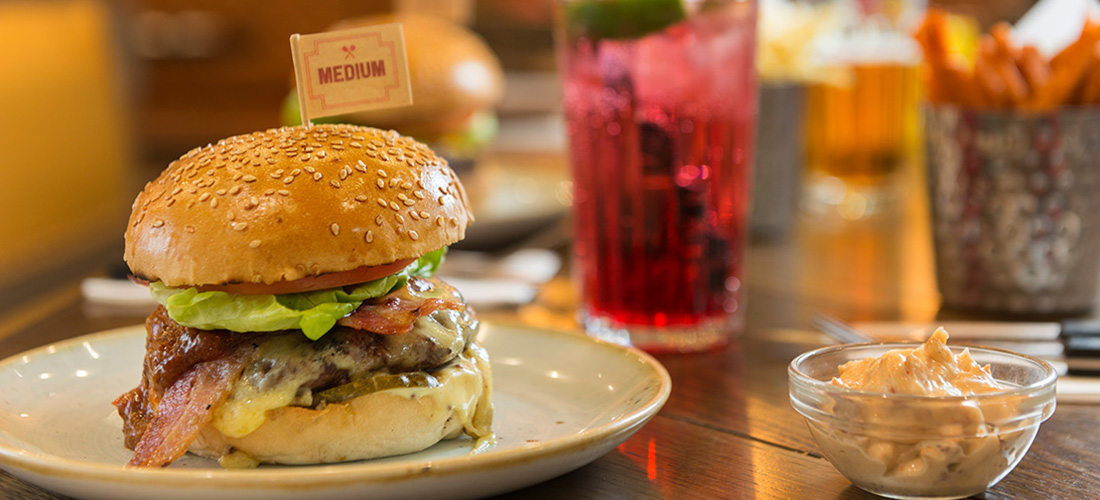 Gourmet Burger Kitchen
Where once a burger was seen purely as a fast food option, gourmet burgers have knocked tradition on the head. Gourmet Burger Kitchen has created nutritious and sophisticated burgers using the freshest ingredients available.
Offers: : GBK meal deal (any classic burger, chunky or skinny fries and a fizzy drink) £13.45, TWO's Company (2 from any burger and 3 sides) £26.50 and Family Bundle (any 2 from classic beef chicken or veggie any 2 small from classic beef chicken or veggie and a choice of 2 fries)£34.95. *Lunch menu from 12 to 5pm only for eat in customers.
Open: Monday to Thursday between 11.30am – 10.30pm and Friday and Saturday between 11am – 11pm and Sunday between 11.30am – 10pm
Phone : 020 7278 7168
Website : www.gbk.co.uk