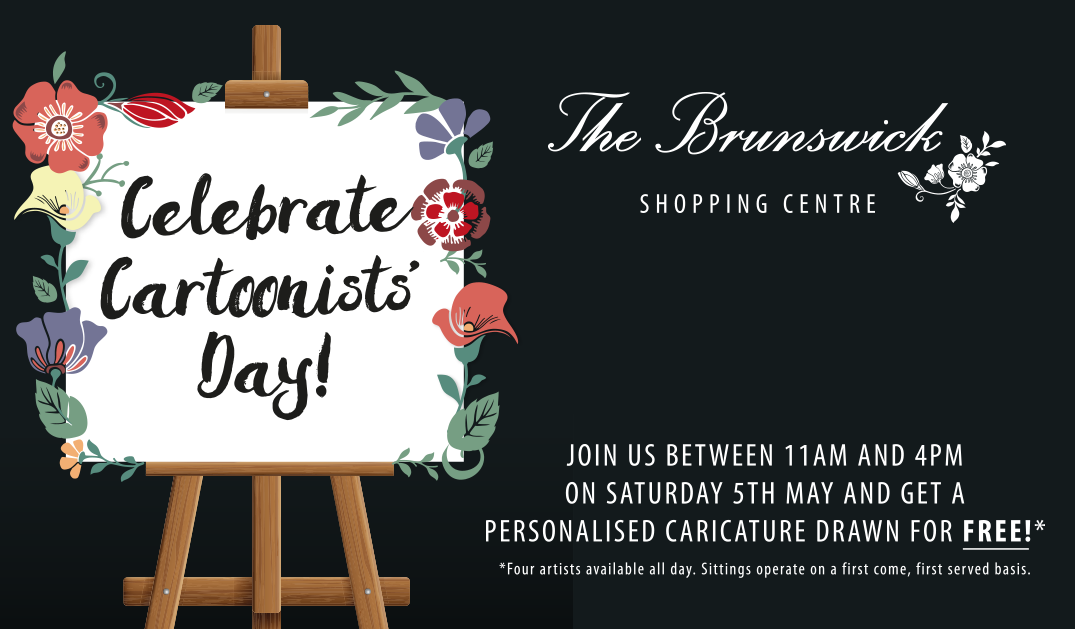 Celebrate National Cartoonist's Day with a FREE Caricature
On Saturday 5th May, we're celebrating National Cartoonist's Day with the opportunity for you to receive a free personal caricature at The Brunswick
We'll have four professional caricaturists in the centre from 11am -4pm to capture your comical self, so just turn up on the day and you'll be served on a first come, first served basis by one of the artists.
Cartoonist's Day originates from the USA in celebration of the launch of the very first Sunday supplement comic strip in the New York Sunday World on 5 May 1895. The day was first launched in 1999 by Polly Keener and Ken Alvine – co-chairs of the Cartoonist's Day Committee.
The Cartoon Museum on Little Russell Street is just 10 minutes' walk from the Brunswick and is the perfect place to visit after having your drawing done.