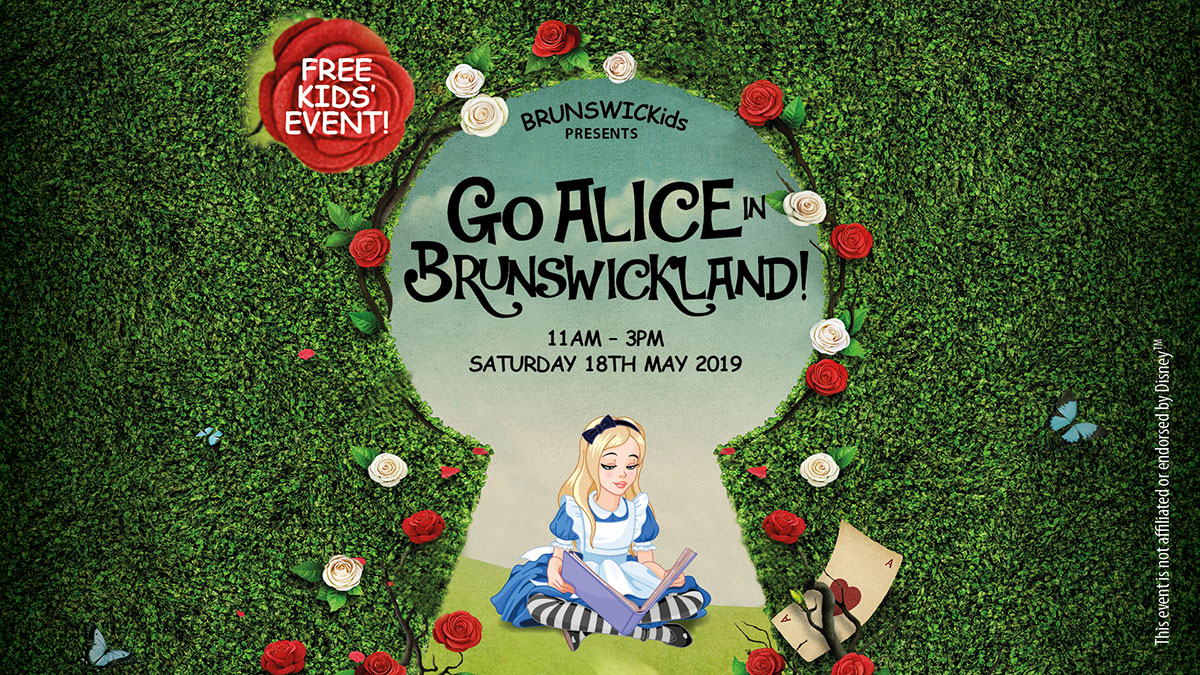 BRUNSWICKids Go Alice in Brunswickland!
11am – 3pm, Saturday 18th May 2019
FREE KIDS' EVENT!
Bring the kids to enjoy the magic of Alice in Brunswickland with an afternoon of FREE family fun at our latest BRUNSWICKids event!
There will be the chance for them to enjoy story time and sing songs hosted by Alice herself and special appearances from Tweedledee, Tweedledum and The White Rabbit, who will be popping in to meet and greet the whole family and pose for selfies, for you to share with friends and family.
You'll also find a fun-filled party room, complete with dance competitions, free balloons, magic shows, plate spinning and comedy throughout the afternoon! ALL FREE!
Follow us on social media to stay up to date with the latest exciting kids' events at The Brunswick with the #BRUNSWICKids and share your photos of the day with #AliceinBrunswickland.