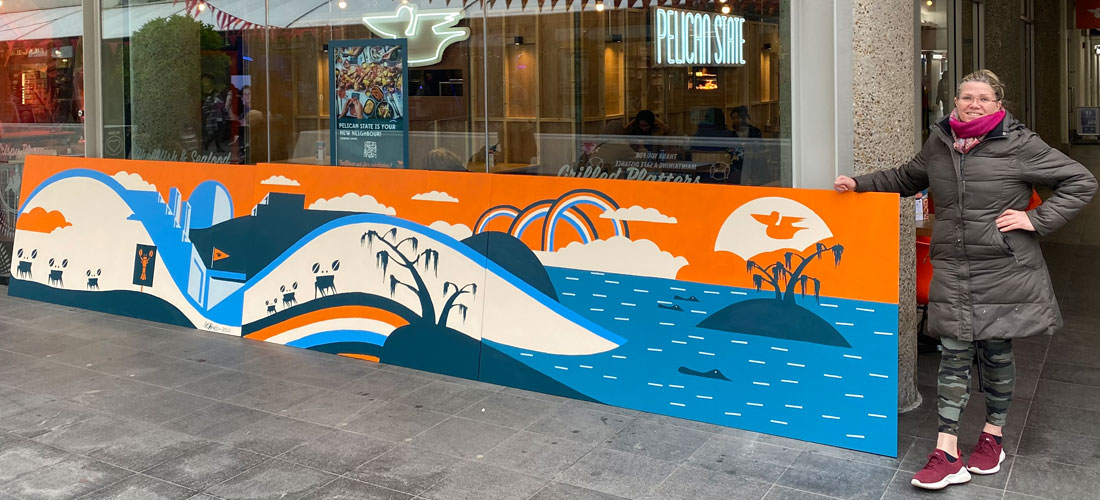 Live art mural by Debbie Baxter
New restaurant Pelican State is working in collaboration with resident artist Debbie Baxter and Good Noise this January to create a huge mural at The Brunswick in celebration of the restaurant's opening.
The mural has been created live in the centre for everyone to watch and will then be installed in the restaurant as a long-term installation afterwards.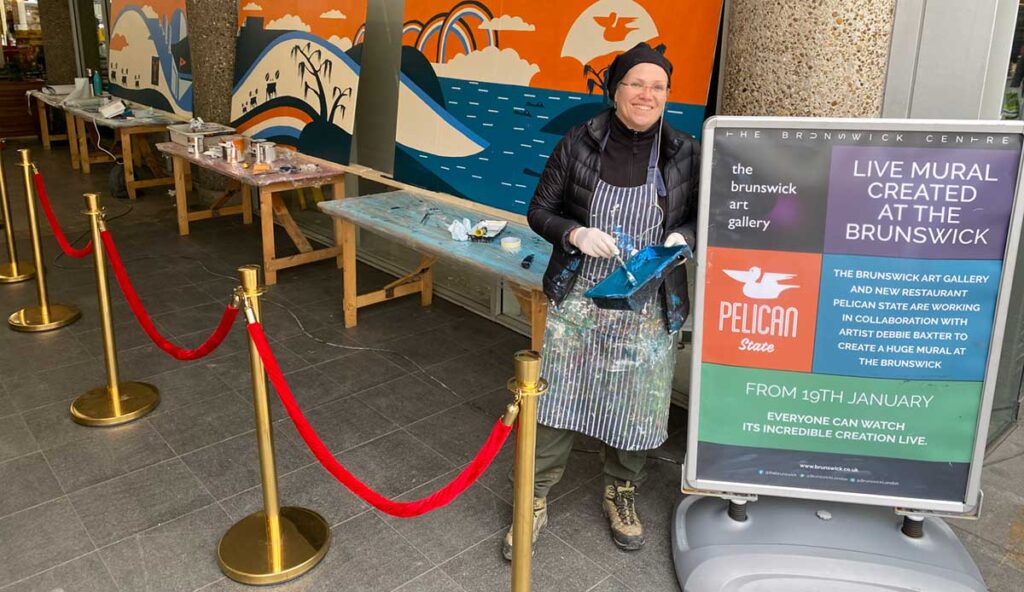 Visit the centre to try some delicious food at Pelican State now!