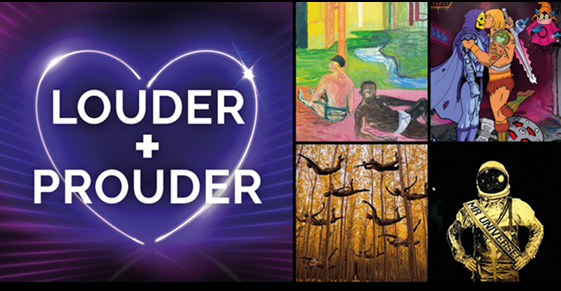 LOUDER AND PROUDER: A CELEBRATION OF LGBTQ ART
The Brunswick Art Gallery is giving artists a voice and exhibiting some of their incredible work from 8th July to 17th August. Artists that will be exhibiting their work will be Stuart Forrester, Joey Collins, Omer Gaash, Gavin Dobson fine art and Art-By-Villain.
No need to book, just pop into the Gallery and be inspired by the astounding art on show, which you can also purchase through Own Art. Own Art loans allow you to borrow from as little as £100 up to £25,000 and pay it back over 10 months, completely interest-free. You can choose to finance all or just part of your purchase and multiple items can be bought with one loan. The best part is that you can take your masterpiece home with you straight away.