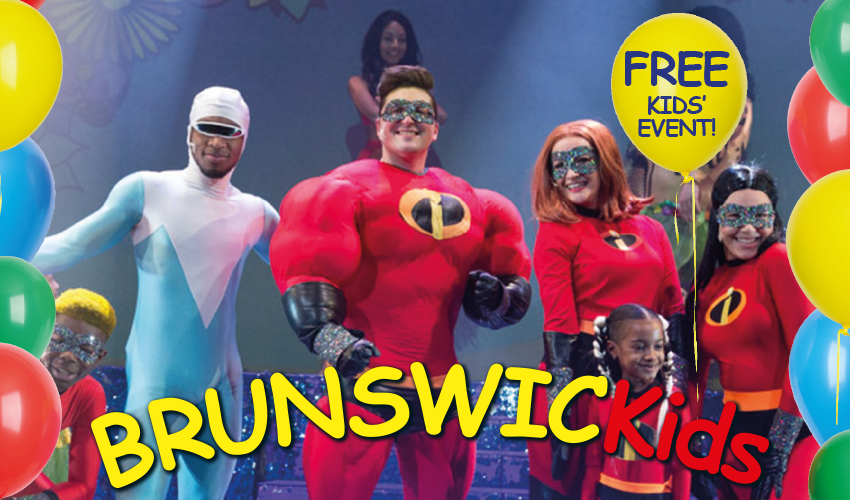 Go Superheroes! at The Brunswick
11am – 3pm, Saturday 16th March 2019
FREE KIDS' EVENT!
Bring the kids for an afternoon of FREE superhero themed fun, with dance performances, meet and greets and selfie opportunities galore, plus magic, bubbles, lasers and foam and lots of prizes to take home!
The little ones will be enthralled and entertained by The Platinum Performing Arts Dance School, who will put on four performances, inspired by 'The Incredibles' throughout the afternoon. There will be the opportunity to meet the performers between shows and pose for photos with their heroes.

Join 'Fun at Kids Party' who will be hosting general fun and games between the dance performances – complete with laser machines, bubble machines, foam machines, magic tricks and prizes up for grabs!
It's sure to be an afternoon of super-charged super hero fun, where the kids can come and let off some steam, so why not come and join in? It's completely FREE!