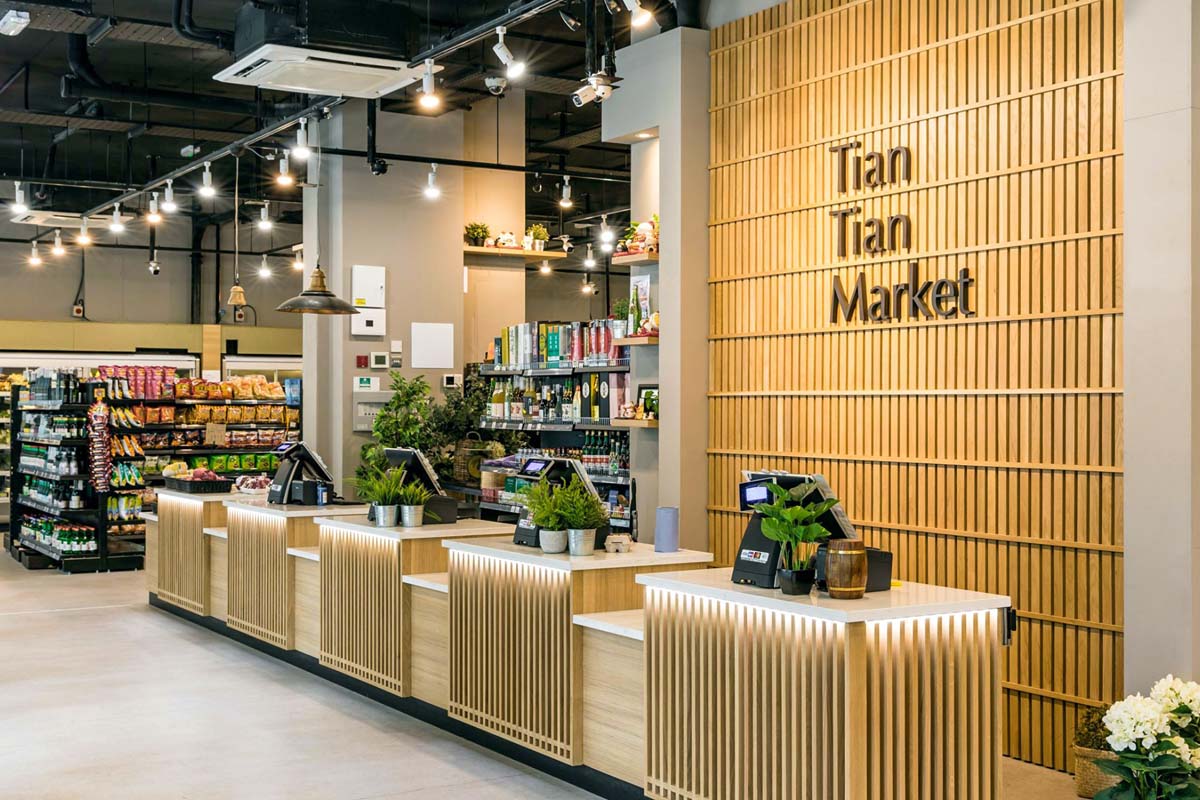 New Modern Asian Supermarket Opens at The Brunswick
We are thrilled to announce that a brand new "Modern Asian Lifestyle" food store called Tian Tian Market has opened at this Brunswick. This unique store will be selling a wide variety of Chinese, Japanese, Korean, Thai and Vietnamese food and lifestyle products, including favourites such as instant noodles, hot pots, pastries, sake and the amazing Little Moons Mochi.
Tian Tian Market was founded in 2016 in London and brings modern East Asian and South-east Asian culture and living to London, by creating an "Everyday Lifestyle One-stop Store" to Londoners. The brand is committed to providing a wide range of premium, niche groceries as well as traditional and trending street food. There is a strong focus on the customer journey by providing an immersive shopping experience, with a selection of more than 7,000 products, as well as exciting sake and food tasting events. This new store feels very authentic, with sleek Japanese wooden design and décor – you could spend hours hunting their shopping aisles for the most unusual produce that you just can't find in traditional British supermarkets. Plan your visit now!