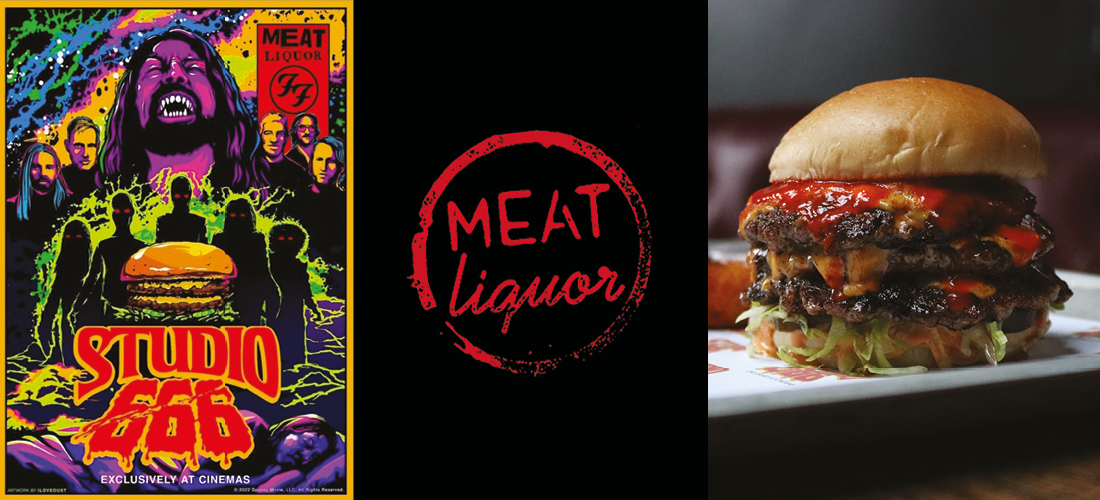 MEATliquor launch a killer collab with Foo Fighters new movie, STUDIO 666
Come sink your teeth into the MEATliquor STUDIO 666 burger. First 100 customers to get the Burger and Beer combo get a limited edition print designed by ILOVEDUST.
STUDIO 666 is exclusively at cinemas 25th February.
At all MEATliquor restaurants until 11th March.