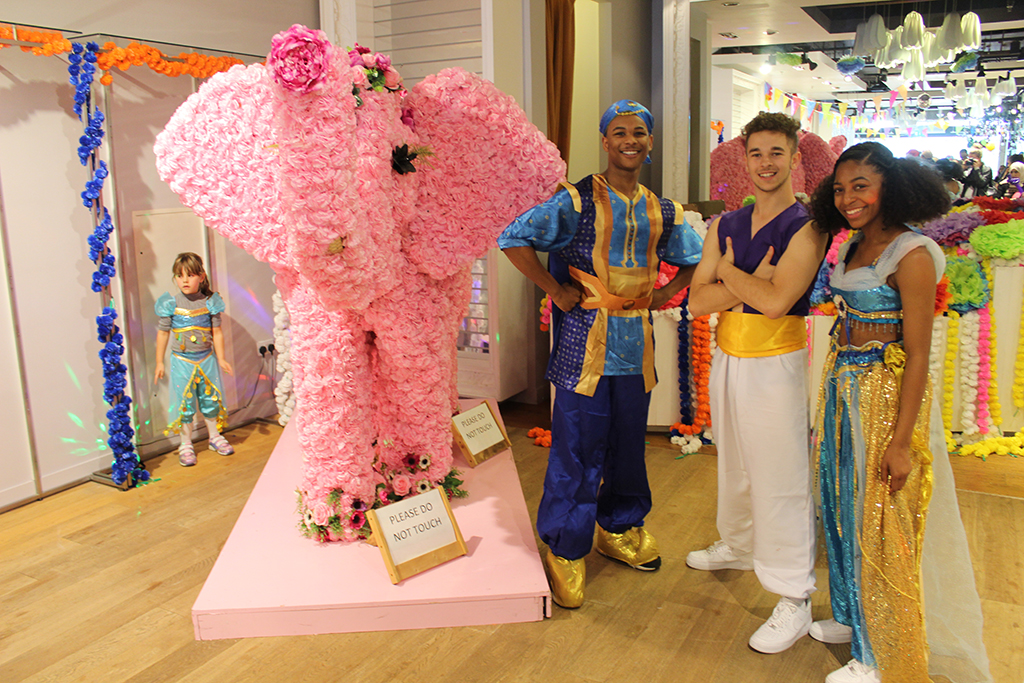 Scores came to enjoy Aladdin-themed fun!
We beat those back-to-school blues with an afternoon of FREE Aladdin-themed family fun on Saturday 7th September.
The event, organised by the "The Brunswickids" took place from 11am – 2pm last Saturday. It was run by the team from Platinum Performing Arts and Nicky Nacky Noo (From the Land of Noo).
We welcomed a big crowd of children with their families to enjoy a host of fabulous FREE entertainment throughout the afternoon with Nicky Nacky Noo entertaining children with dance, balloon fun, magic and general fun and games.
The little ones had the chance to meet Jasmine, Aladdin and the Genie from the story of Aladdin! They posed for photos with them, providing families with fantastic memories to last a lifetime. The children joined them for dancing, games and our traditional Brunswick kiddie conga around the centre.
The event was the latest in a long line of FREE family events run by The Brunswick this year, which have proven incredibly popular with young families each time. They are the perfect opportunity for the whole family to let their hair down for a few hours and enjoy some TOTALLY FREE fun!