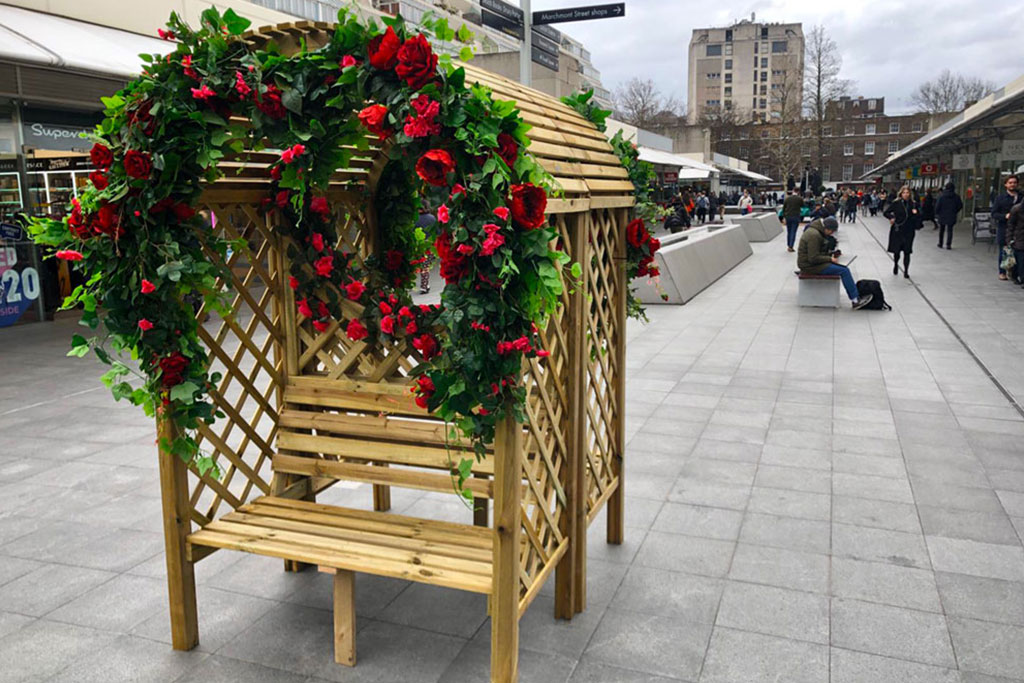 Fabulous Florals and Stunning Selfie Opportunities!
Florist, Cassandra of Anthomania, who is responsible for creating other recent, stunning floral installations at The Brunswick, including the beautiful pink Elephant and festive reindeer, will also be helping the centre adorn a rustic wooden bench with beautiful blooms, to create a cupid's bench fit for the perfect photo for loved-up couples of Bloomsbury.
The stunningly decorated bench will form the centrepiece to a tranquil area adorned with florals as well as featuring original, mindful poetry by James McInerny, where you can take time out from your busy schedule to relax and unwind.
You'll find Cupid's bench just outside Waitrose.