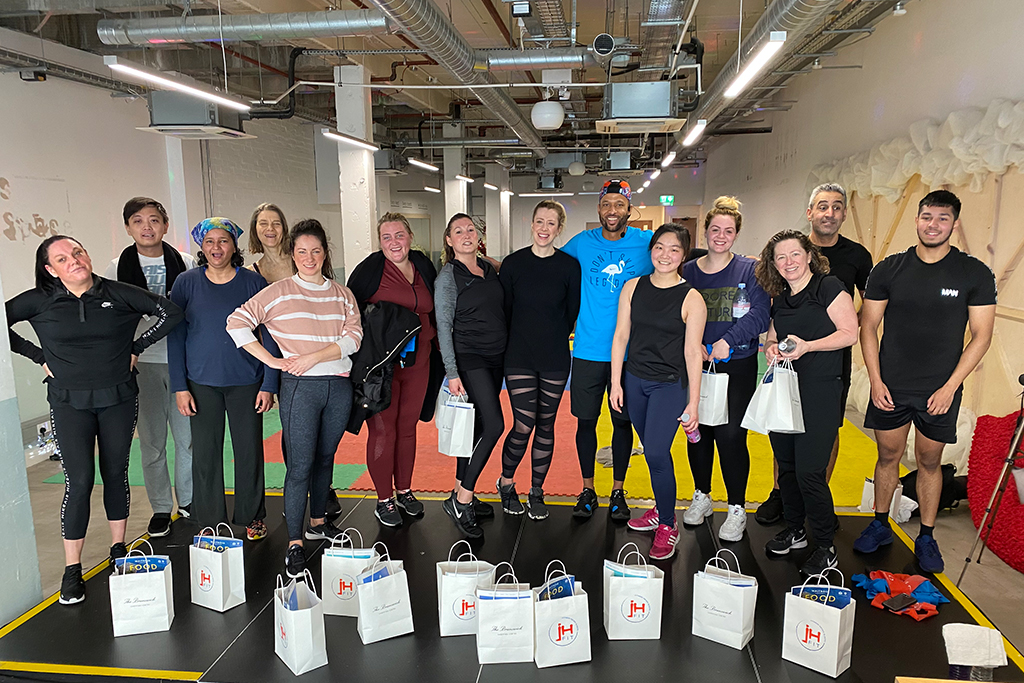 BRUNSWICK FIT CLUB A GREAT SUCCESS!
11am & 12pm, Saturday 7th March
The first of the Brunswick Fit Club events took place this weekend and were a great success!   
Participants who had signed up to take part came along for a FREE workout with celebrity and sports star personal trainer and strength coach, Josiah Hunte, this Saturday. 
Sessions ran at 11am and 12pm in the store next to Waitrose, with participants of all levels of fitness flocking to take part.
After a 10 minute warm-up, the master trainer put participants through their paces in a 40 minute full body strength & HIIT bodyweight workout, before cooling down. The sessions focussed on helping individuals to feel great, while having fun and improving both physical and mental health.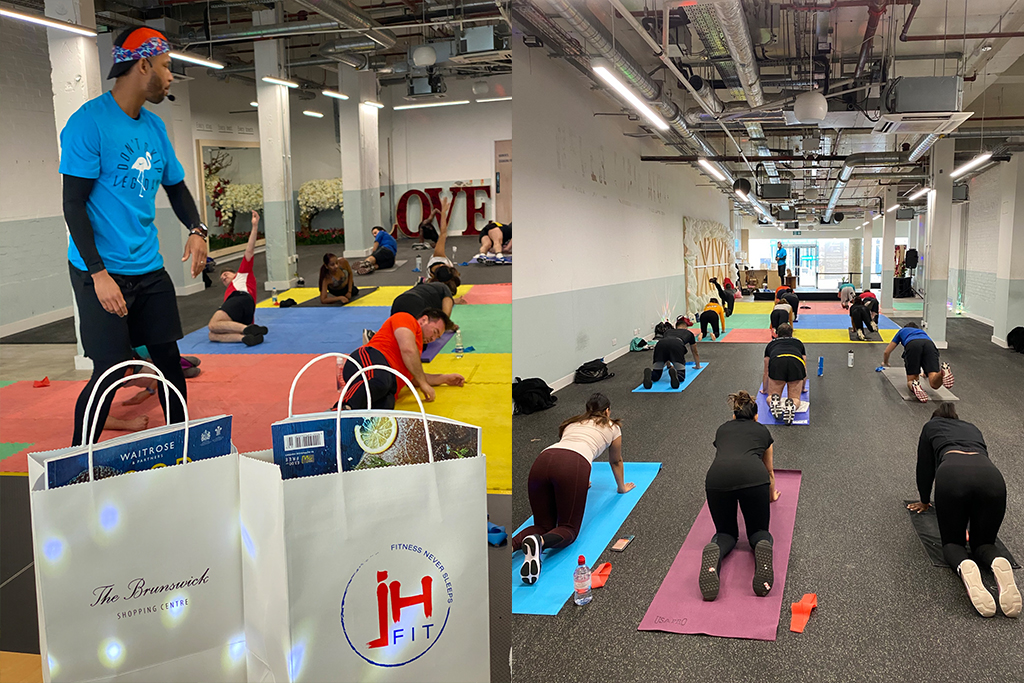 Everyone who took part also received a FREE branded bag of goodies to take home, containing a mix of freebies including snack packs and vouchers from Crussh, magazines from Waitrose and spot prize gift vouchers from GBK. Other goodies included Land and Tide Iced Coffee, Revolution Foods protein powder samples, Raw Sport Protein powder samples and peanut butter samples from Manlife. 
Josiah is the founder of the JHFIT & F.N.S Method, a former sports professional, model personal trainer and strength conditioning coach. He made the switch to full time coaching in 2009 and takes pride in empowering people to achieve their dream body goals.
From 2014-to date he's had the pleasure of working with top sporting and fashion brands, such as Nike, ASICS and Selfridges as well as training athletes and celebrities. He has also featured in articles focussed on strength training, weight loss and fitness in various health and fitness magazines and the press.
The next event will take place on Saturday 28th March. Anyone keen to secure a spot can register via the link here.