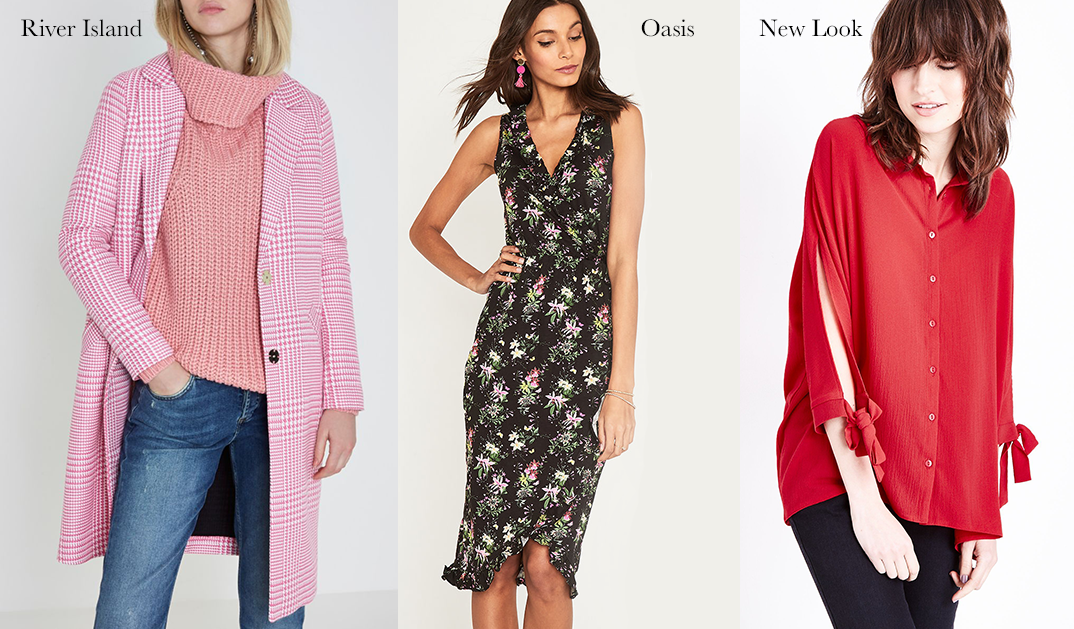 Just like the first Daffs of spring, the new trends are bursting through in stores like New Look, Hobbs, River Island and Oasis.
Vintage florals
It might not come as a shock to hear that florals are flourishing this spring. But this season they have a distinctly vintage feel – think pretty and delicate 1940s and '50s lady and you're bang on trend. Check out collections in New Look, River Island, Oasis and Hobbs.
Patterns and prints
If you think checks and plaids are winter patterns, think again – because we're seeing a charge of checks just in time for spring at River Island.
Crazy brights
Reach for the sunnies – because things are about the get bright! Expect neon accents and primary shades, worn either in monochrome blocks or high octane prints.
Perfect pastels
Mix and match them – pastels are best worn in the weirdest combinations possible this spring. Shop the trend in New Look and River Island.